---
---
A ninety-six-page, four-color early chapter book based on the world and characters of Dungeons & Dragons
It's hard being the only human at the prestigious Dungeon Academy, especially when being human is forbidden! Disguised as a minatour, Zelli keeps to herself, does her work, and tries her best to blend in with other the monsters and creatures at the school.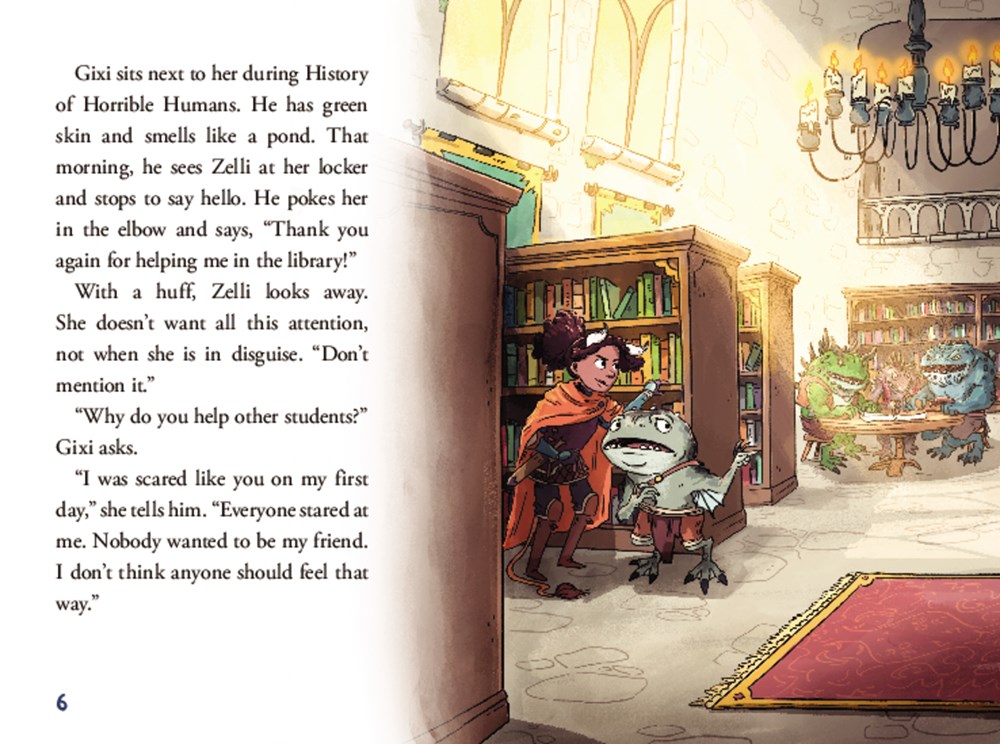 At the infamous Dungeon cafeteria, cliques stick to cliques, and Zelli sits alone, head down, just how she likes it. That is until her new group of misfit monster friends join her at the table: Hugo the vegan owlbear, Snabla the cowardly kobold, and Mimic the morphing textbook (yep, a textbook—with teeth!). As they enjoy a nice Dungeon meal, Zelli notices a smaller student being bullied by a few of Dungeon Academy's meanest and scariest at the table next to them. If there's one thing Zelli cannot stand, it's bullies. But when she stands up to the group, she finds herself in more trouble than she asked for! Here comes Dungeon detention!
Played by over 40 million people, Dungeons & Dragons is a cultural phenomenon! Now HarperCollins is proud to be the exclusive publisher to an original early chapter book series written by Diane Walker and illustrated by Tim Probert. Get ready for humor, heart, magic, and monsters as young readers learn to embrace who they are, accept other's differences, and discover that making mistakes is okay—as long as you learn from them.                 Ages 6 to 10.  
---