---
---
From the esteemed New York Times bestselling and multi-award-winning author Mac Barnett comes a thrilling, hilarious fully-illustrated new spy adventure series!
Before Mac Barnett was an author, he was a kid.
And while he was a kid, he was a spy.
Not just any spy.
But a spy...for the Queen of England.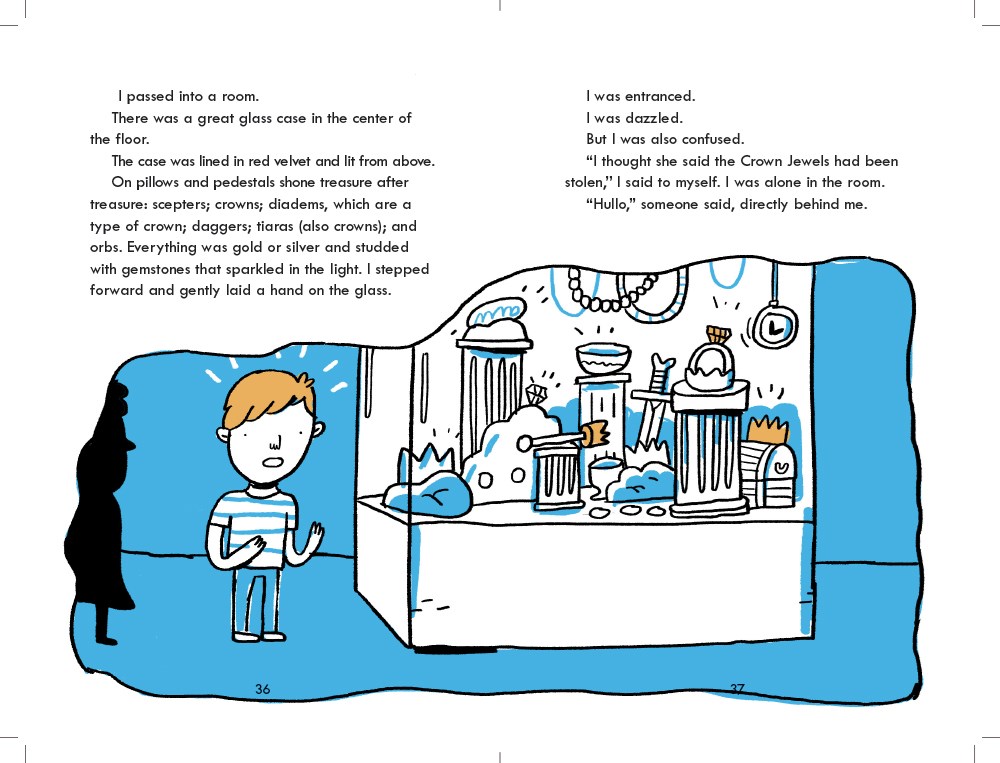 James Bond meets Diary of a Wimpy Kid with this groundbreaking new fully-illustrated chapter book series Mac B., Kid Spy. The precious Crown Jewels have been stolen, and there's only one person who can help the Queen of England: her newest secret agent, Mac B. Mac travels around the globe in search of the stolen treasure...but will he find it in time?

From secret identities to Karate hijinks, this fast-paced, witty and historically inspired chapter book will keep readers guessing until the very last page. With full-color illustrations and fascinating historical facts masterfully sprinkled throughout, this series offers adventure, intrigue, absurdity, history and humor. Discover this totally smart and side-splittingly funny new series, and experience what it's really like to be a kid spy. Ages 7-10
---