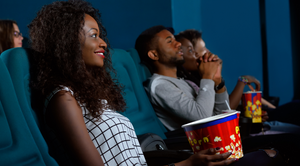 Popped Culture: A Social History of Popcorn in America
"Whether in movie theaters or sports arenas, at fairs or theme parks, around campfires or family hearths, Americans consume more popcorn by volume than any other snack. To the world, popcorn seems as American as baseball and apple pie. Within American food lore, popcorn holds a special place, for it was purportedly shared by Native Americans at the first Thanksgiving."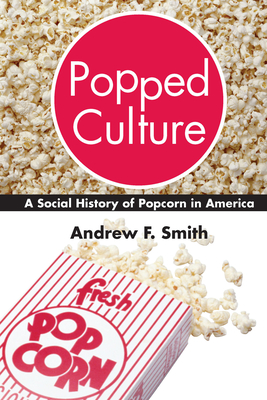 University of South Carolina Press $24.95, We Are LIT
"In Popped Culture, Andrew F. Smith tests such legends against archaeological, agricultural, culinary, and social findings. While debunking many myths, he discovers a flavorful story of the curious kernel's introduction and ever-increasing consumption in North America." (University of South Carolina Press)
The movie theater's most popular concession wasn't always associated with the movies—in fact, it used to be explicitly banned. Natasha Geiling, Smithsonian Mag
Click photo to read the article

"Unlike other culinary fads of the nineteenth century, popcorn has never lost favor with the American public. Smith gauges the reasons for its unflagging popularity: the invention of "wire over the fire" poppers, commercial promotion by shrewd producers, the fascination of children with the kernel's magical "pop," and affordability."
"To explain popcorn's twentieth-century success, he examines its fortuitous association with new technology-radio, movies, television, microwaves-and recounts the brand-name triumphs of American manufacturers and packagers. His familiarity with the history of the snack allows him to form expectations about popcorn's future in the United States and abroad. Smith concludes his account with more than 160 surprising historical recipes for popcorn cookery, including the intriguing use of the snack in custard, hash, ice cream, omelets, and soup."
About Andrew F. Smith Andrew F. Smith
is a writer and lecturer on food and culinary history. He serves as the general editor for the Edible Series, published by Reaktion Press. He also teaches Food Studies at the New School University in New York.
---