---
---
You can be a king. Learn from Martin Luther King, Jr.'s most famous actions in this powerful picture book by award-winning creators
You can be a King. Stamp out hatred. Put your foot down and walk tall.
You can be a King. Beat the drum for justice. March to your own conscience.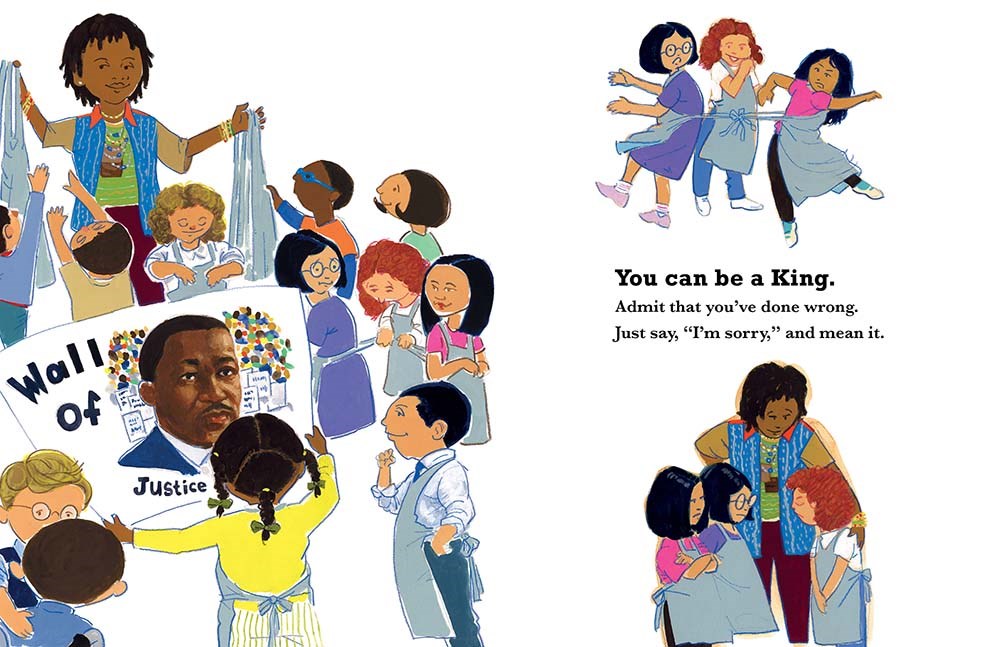 Carole Boston Weatherford's powerful, poetic text is brought to life by James Ransome's stunning, dynamic illustrations of a class of young students embarking on a project about Dr. Martin Luther King Jr. Through key events of Dr. King's life, from formative childhood moments to his days as a civil rights leader, the class sees how he never lost hope in a future of equality and justice for all.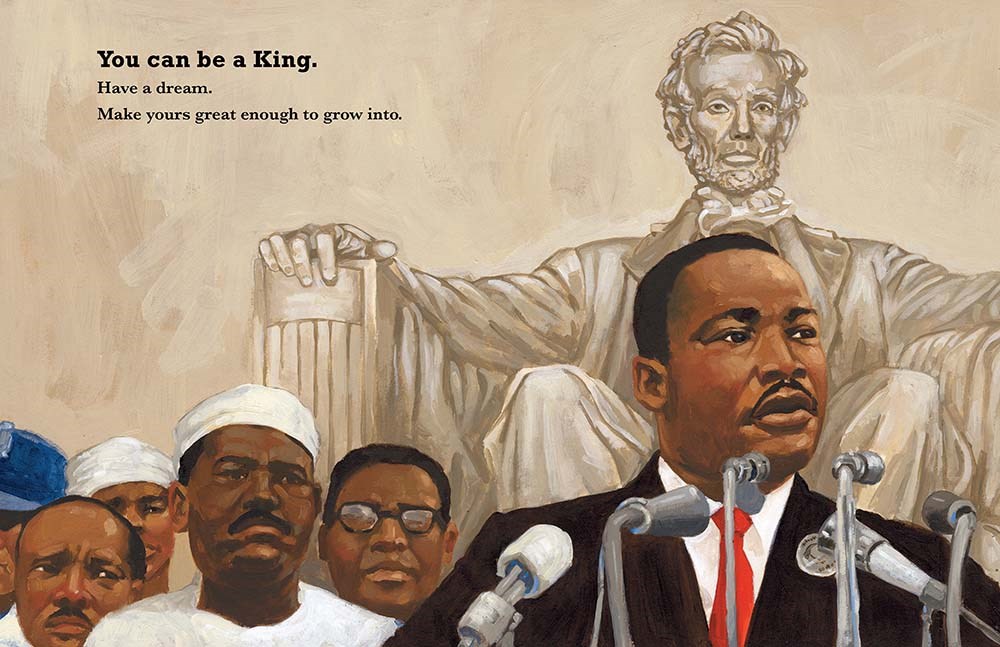 Readers will learn from Dr. King's experiences, as the class follows in his footsteps. Even though times change, Dr. King's example remains, and a new generation of children will be inspired to take charge and change the world . . . to be a king. Ages 4-8

---