---
---
The dictionary as narrator? YES!

Calvin's dictionary is proud to be carried everywhere Calvin goes--the breakfast table, school, baseball practice, and home again--because Calvin is determined to find the perfect word to attach to his annoying older brother.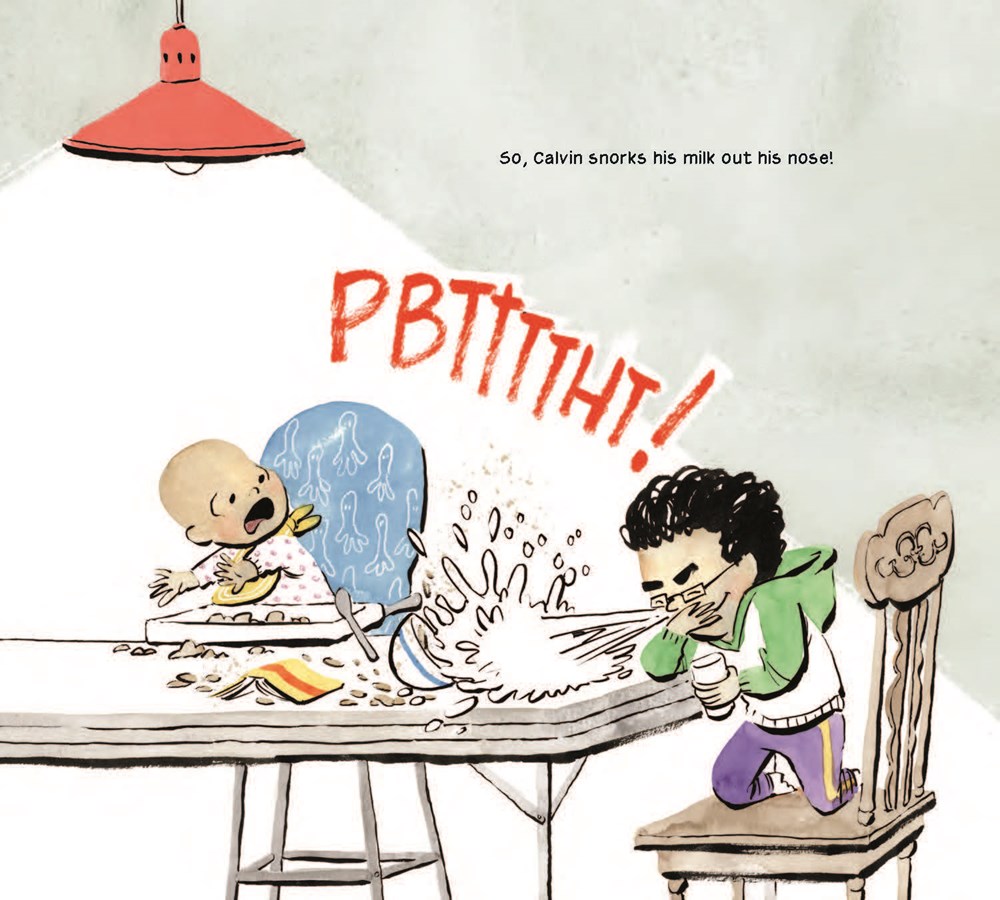 The word isn't exactly revenge, mayhem, bewilderment, subterfuge, pulverize, or even retaliation, though all those words are so close and very tempting. When Calvin finally finds the right word for his rascally brother, his dictionary is surprised and delighted, and readers will enjoy celebrating the triumphant discovery of Calvin's perfect word along with his dictionary.
---