---
---
Acclaimed and beloved picture book creator Frank Morrison, winner of the Coretta Scott King Illustrator Award, makes his author/illustrator debut in an exuberant story about being yourself. 
Epic loves skateboarding, but after moving to a new neighborhood and struggling to find his new skating crew, he ditches his board to try out other sports. 
But football is painful—soccer, too. Basketball is slamming (but not in a good way). And jump rope? More like whip lash!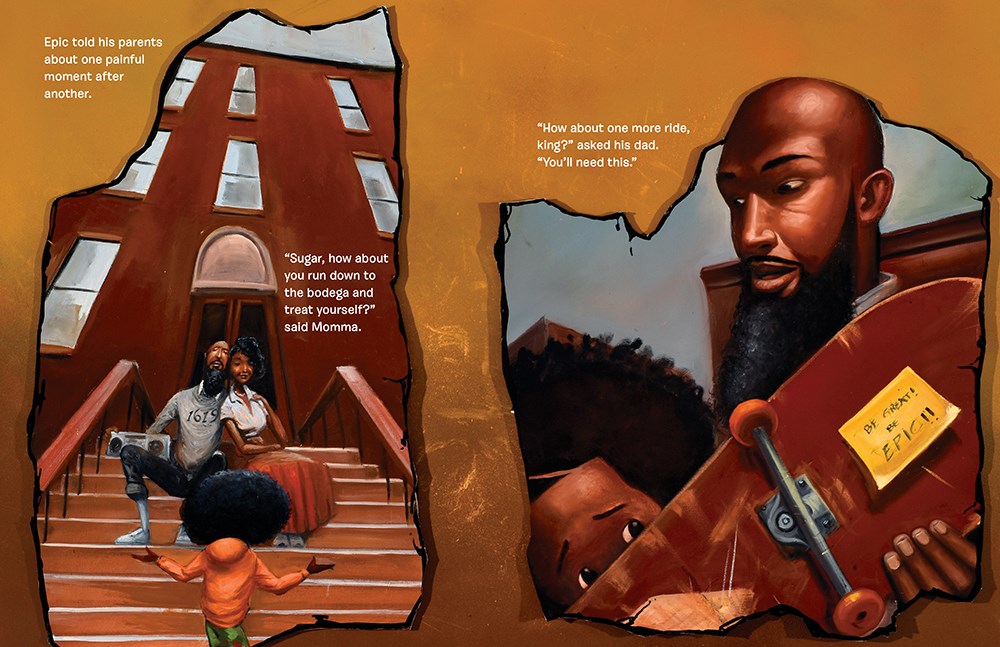 Dejected and defeated, Epic heads home, where his dad encourages him to stay true to himself. So Epic takes another skate through the neighborhood and finds a new groove and some new friends who like him for who he is. Award-winning artist Frank Morrison makes his author/illustrator debut in a joyful, exuberant picture book inspired by his own journey through fatherhood.
---