---
---
From beloved comedian, actress, and New York Times bestselling author, Tiffany Haddish, comes Layla, The Last Black Unicorn, a hilarious, original picture book tale about a lovable but awkward unicorn who learns why her uniqueness is her biggest strength.
It's not easy to fit in when you stand out. When Layla arrives for her first day of school at Unicornia, the school for unicorns, she realizes that she's not like the other kids there. They're all pastel colors and know the rules to Horn Ball and none of them come from the Woods like Layla does. Try as she might to make friends, Layla's just … different. But when her class gets lost during a field trip to the Fiddle Dee Deep Forest, it's up to Layla to step up and save the day.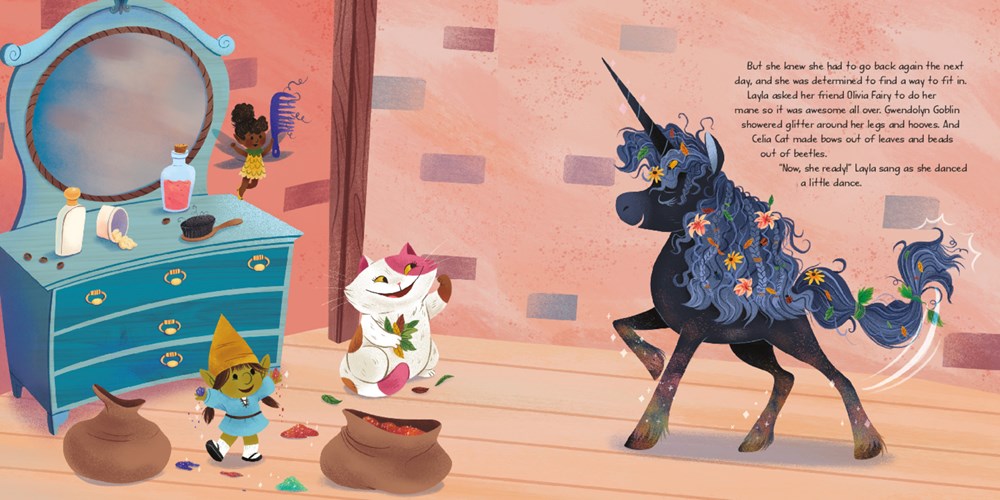 Layla, The Last Black Unicorn is a hilariously heartwarming picture book about self-acceptance, self-esteem, and standing up for standing out by New York Times bestselling author, Grammy Award-winning comedian, and actress Tiffany Haddish and Jerdine Nolen, author of the Coretta Scott King Honored book, Thunder Rose. Ages 4-8.
---