---
---
By a superstar eighteen-year-old activist, motivational speaker, and the youngest Certified Integrative Health Coach in America, a unique cookbook and inspiring guide that combines 75 delicious, wholesome, super-powered plant-based recipes with a "7 points of power" manifesto to inspire the next generation of leaders to take care of their health and nurture their ability to make an impact and create a life they love. When her father developed Type 2 diabetes, eight-year-old Haile Thomas began a journey that would change her family's dietary habits, improve her dad's health, and radically transform her life. Now a social entrepreneur, speaker, and wellness + compassion activist, she is an advocate for conscious living who promotes resilience, positivity, and a healthy, nourishing lifestyle to young people everywhere.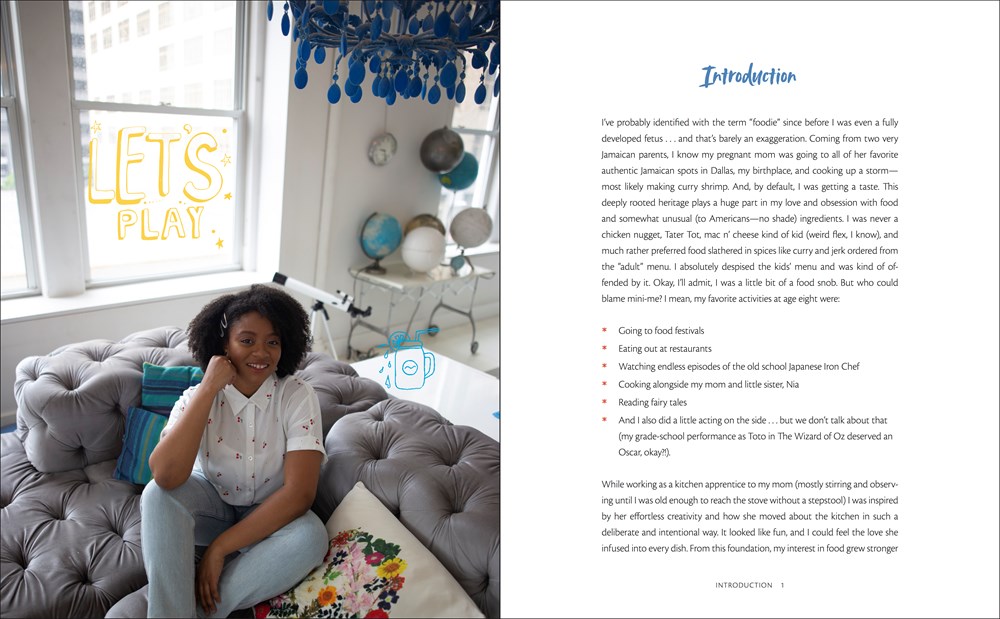 Haile believes that to productively work toward our best selves, we must first fuel the vessel that supports us—our bodies. By incorporating healthy, plant-based dishes into our daily routine, we can boost qualities such as confidence, happiness, energy, and positivity. In Living Lively, she combines her uplifting message with tasty, wholesome food, providing dozens of nutrition-packed vegan recipes—all gluten, dairy, and egg-free—that pack a punch with bold and bright flavors, many inspired by her culinary adventures around the world. From starting the day with breakfast recipes for Good Mood Mornings to make it your own recipes in Craveable Combos essential meals for happiness in Soulful Staples and Pick Me Ups for no utensil required dishes and satisfying sweets to Treat Yo' Self and "Power Noms"—recipes that promote functional benefits such as boosting brain power, calming the body, and providing energy—the sensational food in Lively includes:Golden Dream Turmeric Berry Chia Pudding
Blender Oats
Apple and Avo Quinoa Bowl with Raspberry Chipotle Dressing
Nutty Spring Roll Bowl
Avocado Biscuit Toast
Fruity Jamaican Cornmeal Porridge
Happy Harvest Grain & Green Bowl with Cheery Chimi'
Shortcut Sweet Potato Pie Boats
Jamaican Jerk Bahn Mi Lettuce Cups
Beet Fusilli Pasta with Cashew Crema
AB & J Swirl Brownies
Make It Your Own Ice Cream Sandwiches
Chill Dough (Golden Oat Cookie Dough Bites)Living Lively combines these recipes with advice and insights from Haile's life as well as other dynamic, relatable young women, leaders who are activating their power every day, doing what they love, and making an impact. They include environmentalist and animal rights activist Hannah Testa, dancer and actress Nia Sioux, entrepreneur and mentor Gabrielle Jordan, global activist and sustainable fashion entrepreneur Maya Penn, and self-love advocate Luisa Gaffga. Their combined knowledge is distilled in what Hailie calls the "7 Points of Power"—Wellness; World Perspective; Media & Societal Influences; Thoughts & Spirituality; Education; Relationships; and Creativity & Giving.Beautiful and uplifting, Living Lively empowers and teaches you how to take simple, actionable steps to nourish your body, live your best and most passionate life, and make the world a better place.
---