---
---
A rare collection of more than 200 full-color and black-and-white souvenir photographs and memorabilia that bring to life the renowned jazz nightclubs of the 1940s and 1950s, compiled by Grammy Award-winning record executive and music historian Jeff Gold and featuring exclusive interviews with Quincy Jones, Sonny Rollins, Robin Givhan, Jason Moran, and Dan Morgenstern.
In the two decades before the Civil Rights movement, jazz nightclubs were among the first places that opened their doors to both black and white performers and club goers in Jim Crow America. In this extraordinary collection, Jeff Gold looks back at this explosive moment in the history of Jazz and American culture, and the spaces at the center of artistic and social change.
Sittin' In is a visual history of jazz clubs during these crucial decades when some of the greatest names in in the genre—Billie Holiday, Charlie Parker, Ella Fitzgerald, Dizzy Gillespie, Miles Davis, Louis Armstrong, Oscar Peterson, and many others—were headlining acts across the country. In many of the clubs, black and white musicians played together and more significantly, people of all race gathered together to enjoy an evening's entertainment together. House photographers roamed the floor and for a dollar, took picture of patrons that were developed on site and could be taken home in a keepsake folder with the club's name and logo.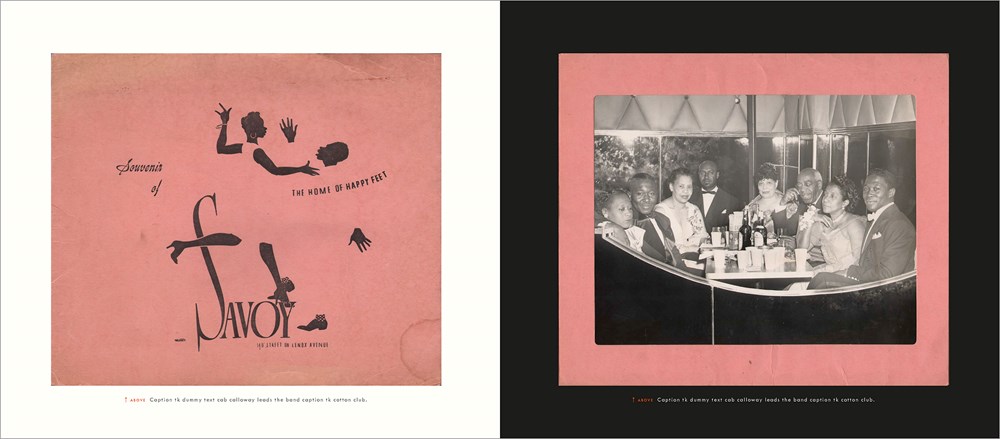 Sittin' In tells the story of the most popular club in these cities through striking images, first-hand anecdotes, true tales about the musicians who performed their unforgettable shows, notes on important music recorded live there, and more. All of this is supplemented by colorful club memorabilia, including posters, handbills, menus, branded matchbooks, and more. Inside you'll also find exclusive, in-depth interviews conducted specifically for this book with the legendary Quincy Jones; jazz great tenor saxophonist Sonny Rollins; Pulitzer Prize-winning fashion critic Robin Givhan; jazz musician and creative director of the Kennedy Center, Jason Moran; and jazz critic Dan Morgenstern.
Gold surveys America's jazz scene and its intersection with racism during segregation, focusing on three crucial regions: the East Coast (New York, Atlantic City, Boston, Washington, D.C.); the Midwest (Chicago, Cleveland, Detroit, St. Louis, Kansas City); and the West Coast (Los Angeles, San Francisco).
This collection of ephemeral snapshots tells the story of an era that helped transform American life, beginning the move from traditional Dixieland jazz to bebop, from conservatism to the push for personal freedom.
---