---
---
With The Last O.G. Cookbook, you can keep the party going at home with recipes inspired by the hit TBS comedy starring Tracy Morgan and Tiffany Haddish. Morgan plays Tray Barker, a recently released ex-convict who, upon returning to his hometown of Brooklyn to find his girlfriend married to another man and his neighborhood gentrified, relies on his cooking skills to find his place in a city he often doesn't recognize.
The soulful recipes in this book offer outrageously addictive taste sensations, combinations that may seem wacky but work wonders, and bold in-your-face flavors. Learn how to make mad-genius dishes such as Dessert Loaf, Wild-Style Lasagna, and Prison Pad Thai, as well as recipes that evoke the melting pot that is Brooklyn, both old and new, relying on African-American classics reinterpreted for the modern cook.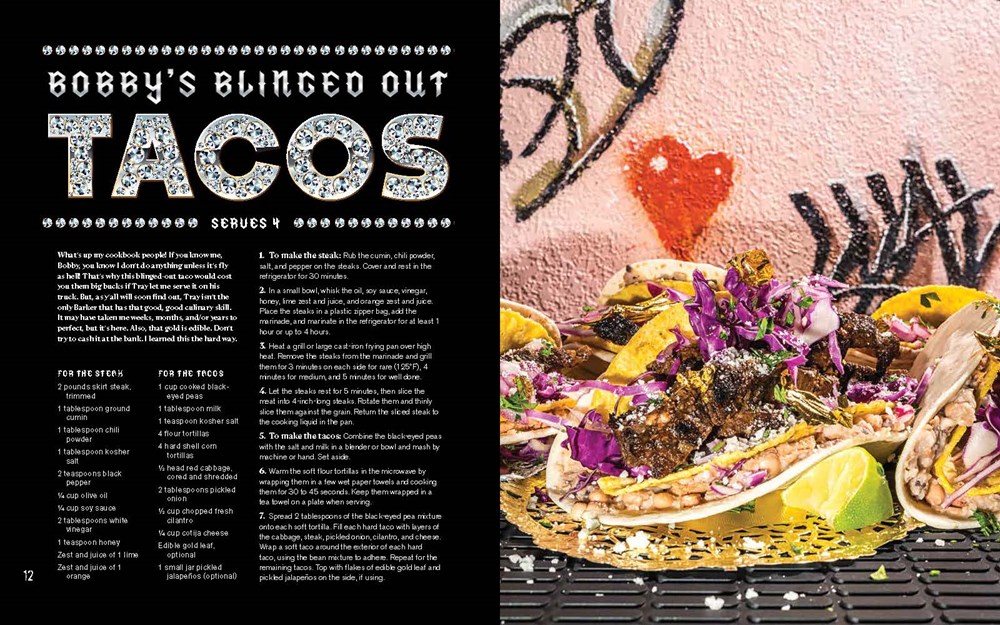 In this vein are Tray's Cornflake-Battered Fried Chicken with Sweet Pickles, Shay's "Somebody Died" Spaghetti, and Bobby's Blinged-Out Hoppin' John. With special features woven throughout that immerse you in the O.G. world, this keepsake volume will become a new standard for soul food cooking and a must-own book for every fan of the show.
---